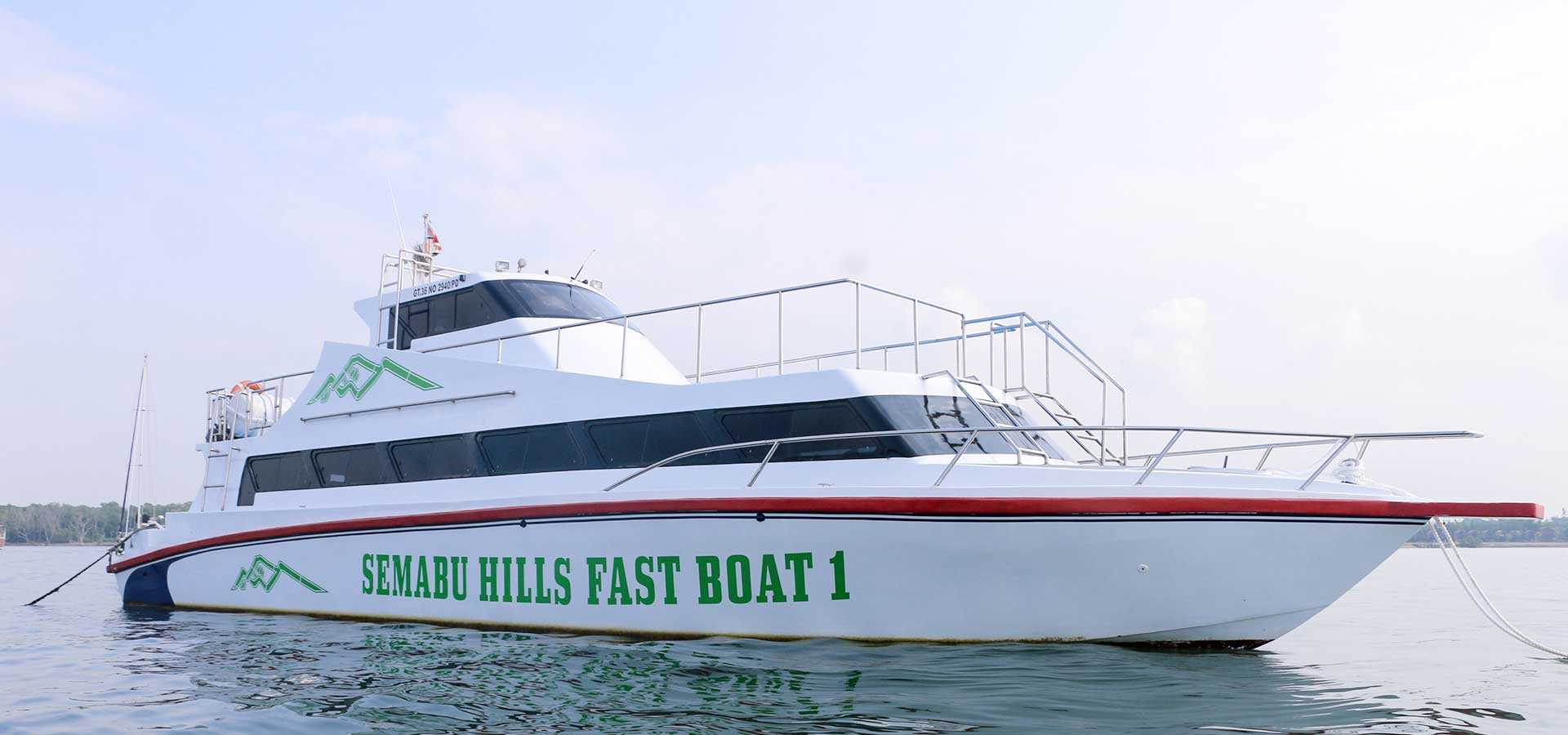 Semabu Hill Fast Boat
Semabu Hill Fast Boat is one of our partners that provides fast and convenient transportation for you who want to visit Nusa Penida Island from Sanur. Their accommodation could accommodate up to 100 passengers. Semabu Hill Fast Boat guarantee the comfort and safety of their passenger by providing 110 adult life jackets, 5 child life jackets, and a first aid kit on board. The boat is also equipped with the latest safety technology and equipment including 3 life rafts, 2 life rings, and 2 fire extinguishers.

This fast boat operator offers pickup transport services in various areas in Bali including Nusa Dua, Uluwatu, Jimbaran, Kuta, Seminyak, Canggu, and Ubud. They have a departure schedule with a total of four departures – the departure from Sanur is at 7:15 AM and 1:00 PM and the departure from Nusa Penida is at 9:00 AM and 5:00 PM.

With a crossing time of only 45 minutes to Nusa Penida Island, Semabu Hill Fast Boat is an excellent choice for those looking for a fast and safe journey.
---
Semabu Hill Fast Boat Schedules
---
Semabu Hill Fast Boat Hotel Shuttle Service
There is no shuttle service available.