Book Your Fast Boat
Don't wait - book your trip with Balifast today and start your dream vacation in paradise!
Explore Our Fastboat Options
Experience the thrill of island hopping with our fast boat services
Why Book With Us ?
At Balifast, we all agree that a holiday has to be stress-free, including when it comes to booking accommodation.

Easy Rescheduling
Need to reschedule your trip? Just contact us and we will help you to arrange any necessary changes

Payment upon arrival
We offer payment upon arrival method for every trip to Nusa Penida and Gili Island. Please note that certain terms and conditions may apply

Transparent Rate
Our pricing is clear, concise, and easily accessible to ensure that there are no surprises or hidden fees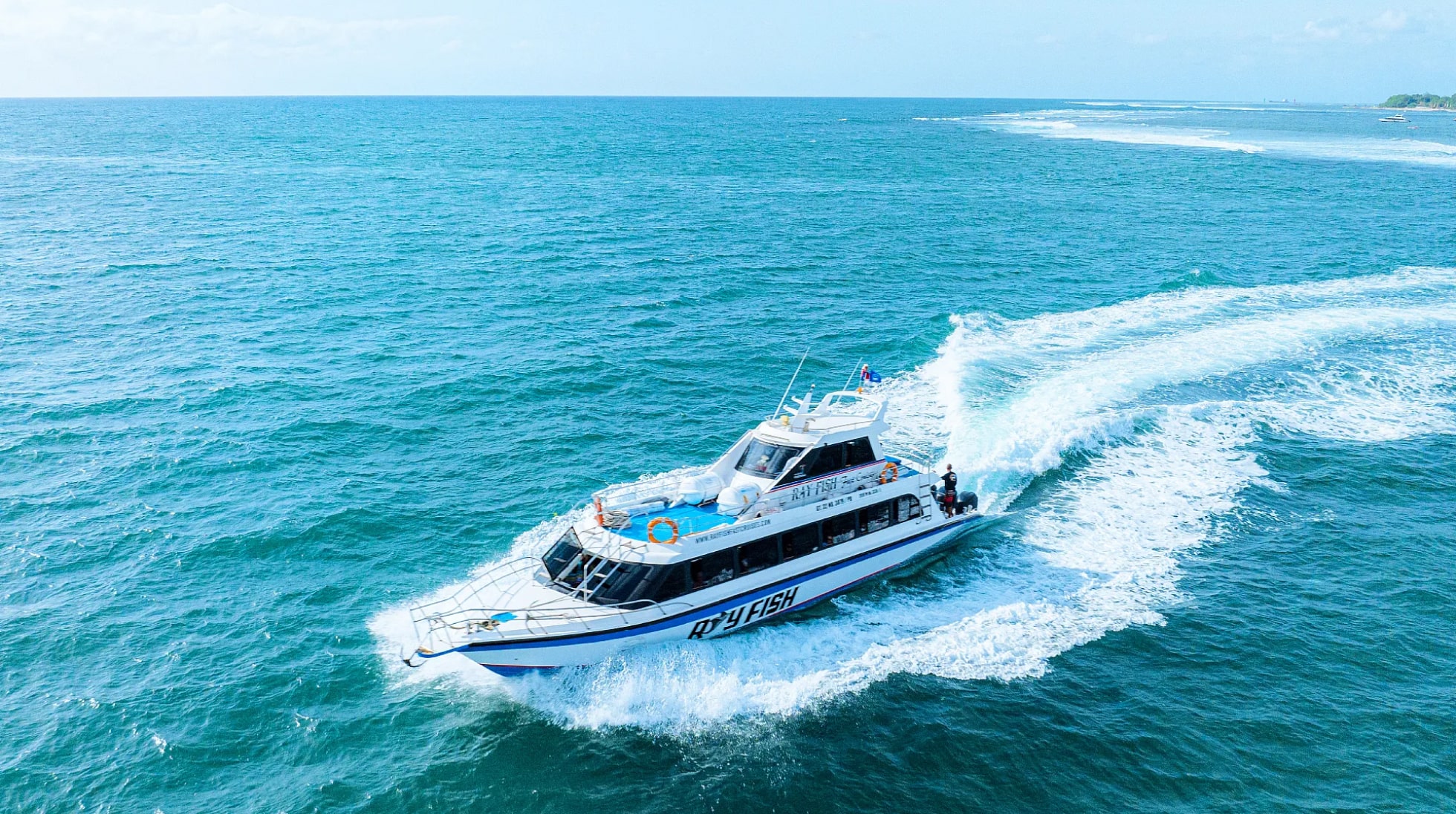 The Story Behind Our Brand
Balifast is a startup company based in Bali, Indonesia, partnered with the fast boat leading companies in Bali and Lombok with a focus on providing exceptional fast boat services from Bali to several beautiful destinations in Indonesia such as Gili Island, Nusa Lembongan, and Nusa Penida.

At Balifast, we also offer private charters for both individual and group travel, allowing our customers to explore the beautiful islands at their own pace. Our commitment is to providing exceptional service and maintaining the highest level of safety standards thus the customers could enjoy the holiday without stressing much about the accommodation.
Popular Bali Fast Boat
Routes & Schedules
Explore Lombok, Nusa Penida, and Nusa Lembongan from Bali has never been easier! Simply click your destination below and you will find the best schedule, operator, and price for your trip. Simple, hassle-free, and affordable!