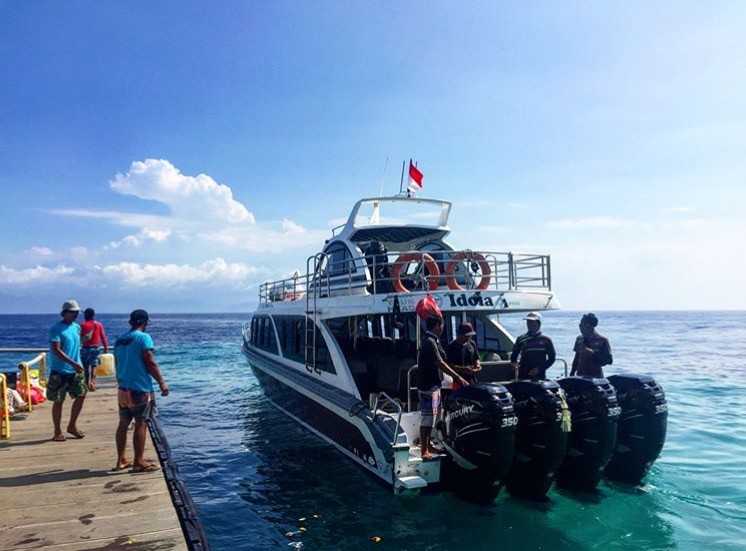 Idola Express
Idola Express Fast Boat service offers multiple daily direct fast boat trips from Sanur, Bali to Nusa Penida island. The boat could accommodate up to 85 people and its 4 units of engines 350PK, resulting in a relatively fast travel time of 35 minutes with an average speed of 40 to 50 knots.

Furthermore, the boats are equipped with comfortable seats and professional staff to ensure that you have a pleasant trip which is in line with their motto "prioritize safety, comfort, and speed".

Safety equipment is also included for the passengers' protection. Hotel pickup and drop-off services are available upon request with an additional charge.

Idola Express Fast Boat is a great option for you who looking for affordable and reliable transportation to Nusa Penida island.
---
Idola Express Schedules
---
Idola Express Hotel Shuttle Service
There is no shuttle service available.